Ham Radio Gear Up for Auction!

DON'T MISS IT!
As noted below, there will be an auction of a VERY LARGE AMOUNT of ham radio gear, from Alinco to Zenith, thanks to the generosity of our reliable friend, Rodney Baden K5YKC (SK). Bring your wallet, your friends, your family, your unfulfilled Christmas list—you might just find what you've been seeking, and at a wonderfully affordable price!!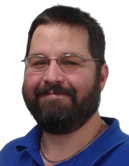 I want to welcome all of you to 2017. I hope last year was good to you and this year will be even better. As always, the New Year brings with it new changes within HOTARC. This year we'll start HOTARC off with new Officers and some new Board members. I personally would like to thank each of you who chose to volunteer your time to help lead HOTARC through this upcoming year.
This year I would like to challenge each of you to step up and do something new and different; not just in HOTARC, but in your personal lives as well. Life is about always learning something new and experiencing something different. As such, I look forward to seeing what each of you are willing to bring to HOTARC and its many members. Field Day 2017 is in June, and now is the time to start looking at showing off something new that you have learned.
As all of you know, the Communications Trailer is out of service and in the shop. The trailer was gutted in order to make it easier for the shop to repair it. Now is the time to think about revamping the trailer in an effort to make it more accommodating of today's technology. We need new ideas on how we can improve the trailer, and I look forward to your suggestions at our next meeting.
On a sad note, as you probably know, Rodney Baden joined the ever growing list of Silent Keys in HOTARC. Rodney was a good man with a vast amount of knowledge and a willingness to help others learn. He will be greatly missed within the Club, the community, and our HOTARC family. True to his desire to help others learn and progress themselves, Rodney has donated his entire amateur radio collection to HOTARC. HOTARC Officers and Board Members have decided that the equipment will be offered up to HOTARC members in an auction that will be held at the January meeting. While his knowledge and skills will no longer be available to help others, his donated equipment will live on as new operators discover the joy of amateur radio; while some experienced operators dive into learning a new aspect of the hobby they may have always been interested in.
I invite all of you to come to the January 26th membership meeting. I would ask that you bring a friend or family member that might be interested in the hobby. Skywarn 2017 will be held on Saturday February 4th, and HOTARC will be hosting a Technicians class shortly thereafter. This is a great time to find people that are interested in amateur radio. We would love to show them what we are all about. So please, bring a friend to the meeting and the Technicians class, so we may help interested individuals get immersed into the world of amateur radio. We have an excellent team that teaches the class, and great Volunteer Examiners that offer the Licensing Exams every month. I look forward to working with each and every one of you as we continue this journey, and I'm excited to see what 2017 has in store for HOTARC.
Kindest regards,
Lynn Gustafson, KD5DZU
HOTARC President
HOTARC Meeting of Members
December 1, 2016
Vice President Lynn Gustafson, KD5DZU called the meeting to order at 7:04 p.m. in the W5NCD Workshop Meeting Room.
Bill Feltenberger, KD5UEW opened the meeting with a prayer.
13 members, and 1 visitors present: Mike Swain.
Minutes. A motion to accept the Minutes of the October 2016 meeting was made by Bill Feltenberger KD5UEW, seconded by Ed Hynan KC5KNI, and unanimously approved.
Treasurer's report. A motion to accept the October Treasurers Report was made by Bill Feltenberger KD5UEW, seconded by Paul Collins KG5DHS, and unanimously approved.
Committee Reports:
· ARES: Ed reported he has only 6 volunteers for Net Control operators for the Monday Weather Nets. If you are interested, contact Ed at KC5KNI@arrl.net or 254-722-4578.
· Trailer Committee: KD5DZU noted that we need a written trailer setup procedure. Trailer repairs are ready to proceed after we remove equipment, furniture, etc. (See Old Business below.)
· Repeater Committee: KD5DZU reported that our VHF and UHF systems are working fine.
· D-Star: KD5DZU reported that the W5ZDN D-Star repeater has unreliable internet access; he is working on it. KC5UOZ reported that the W5HAT D-Star repeater is functioning, and is connected to Internet.
· Broadband HamNet: John Chamberlain AC5CV has a live map working on his personal web page that shows our area mesh links that are connected in real-time.
· ATV Repeater: David Bush, KC5UOZ told us the ATV repeater will be returning soon.
· Website: AC5CV noted that the Members Only security (password) will be changing. Watch for a private email with the new information.
· Education Committee: Per email from Clint Anderson AE5CA, he is planning Technician License classes in the spring sometime after SKYWARN, probably late February-early March.
· Public Relations: The Club needs a PR person!
· Special Events: We need a Special Events Coordinator. If you can do this, please see one of the Directors.
o HOTARC Christmas Luncheon. Scheduled for December 3 at 12 PM at Golden Corral restaurant in Waco. Door prizes have been provided by K5YKC-SK. KD5DZU confirmed that Golden Corral doesn't do reservations, so Bill KD5UEW agreed to show up early and try to hold a few tables in their meeting room.
o Field Day 2017. Per email from AE5CA, we have a reservation for Hewitt Park. Thanks, Clint! Everyone should start thinking about your plans to stretch your skills!
o High-altitude Balloon. KC5KNI reported that the Baylor Club launched high-altitude balloon, 99,132 ft burst, with go-pro cameras. He'll try to get the BARC balloon folks to deliver a program to HOTARC in January.
· VE Testing. Linda Hynan AC5QQ has scheduled a test session for December 10.
The Treasurer Reports...
Heart O' Texas Amateur Radio Club
Treasurer's Report, Nov-Dec 2016
Beginning Account Balance                                  $  8,193.35
Income
Dues                                         $65.00
Flower fund                               40.00
Interest                                       0.14
TOTAL Income                    $ 105.14
Expenses
Post Office box rent                               $ 70.00
K5YKC flowers                                           86.10
Donaton moving                                       281.25
K5YKC dues refund                                   30.00
PayPal                                                         1.81
TOTAL Expenses                                  $ 469.16
Ending Account Balance                                         $ 7,829.33
Uncleared activity (as of 1/14/2017)
 Credits: Dues $585.00, Flower Fund $45.00
 Debits: PayPal fees $18.51
Amount in account:                                                  $ 8,440.82
       (incl. Flower Fund: $135.26)
Submitted by
Norris Martin, KB5SLI
HOTARC Treasurer
Old Business
· Trailer repairs. KD5DZU reported that Lloyd Trailer Company, offered to do the trailer work as published in the October Minutes. Members are needed to gather for a workday to gut the equipment (and maybe furniture) to enable the required floor and wall repairs. KC5KNI, KG5DHS, and KC5UOZ volunteered and suggested the afternoon of Dec 10, starting about 1 pm. Others are welcome to come out. KD5DZU will ask Keith or Wayne to transport the trailer to the Workshop for this work.
New Business
· Funeral Flowers. As noted in emails and web site, Rodney Baden K5YKC became a Silent Key on November 3. KD5DZU ordered flowers on behalf of HOTARC for the funeral service. A motion to reimburse KD5DZU $86.10 for the flowers was made by KD5UEW, seconded by KC5KNI, and unanimously approved.
· Skywarn Refreshments. A motion to approve up to $50 for this expense was made by KD5UEW, seconded by KG5DHS, and unanimously approved.
· K5YKC (SK) equipment. AC5CV and AA5RT described the large amount of equipment, including antenna tower, donated to HOTARC, and the need to remove it from the Baden residence. Larry Bush W5NCD agreed to let us store it temporarily at the Workshop. W5NCD also suggested using a moving service (e.g., Al's Moving, paid hourly) to transport it quickly and safely, with one or two hams to supervise. KD5DZU will call to explore this option.
· LinkSys routers for Mesh. Pat Hynan KK5KN and Baylor Amateur Radio Club donated 13 LinkSys routers to HOTARC, for their potential use as mesh routers. Thank you, BARC! (A few members took some of them home after the meeting. More are available to try mesh!)
· Propane-powered generator. AC5CV reported that Cherie Baden W5CLB has offered to sell to the Club Rodney's propane generator for $200. A motion to purchase the generator for $200 was made by KG5DHS, seconded by KD5UEW, and unanimously approved.
· Refund of K5YKC dues. AC5CV reported that Cherie Baden asked for a refund of the 2017 Club Full Member dues pre-paid by Rodney for him and Cherie (Family Member) before he passed away. AC5CV made a motion to that effect, seconded by KD5UEW, and unanimously approved.
· Contact our senators. KD5DZU exhorted everyone to heed the ARRL advice to contact our senators in support of the Senate bill, using the link in the Member email today.
· Election of Officers and Director. The Nominating Committee (Paul Collins KG5DHS, Bill Feltenberger KD5UEW, and Ed Hynan KC5KNI) presented the list of those who agreed to serve as Officers in 2017 and the new Director (until 2019) if elected, as published in the Nov-Dec 2016 HOTLINE:
o President: Lynn Gustafson KD5DZU
o Vice President: Bill Feltenberger KD5UEW
o Secretary: Dan Hapenney AG5HF
o Treasurer: Norris Martin KB5SLI
o Director (2019): Ed Hynan KC5KNI
And for the position of Past President, Clint Anderson AE5CA agreed to continue serving. A motion to close the nominations was made by AC5CV, seconded by KC5KNI, and unanimously approved. KD5UEW made a motion for the Director KG5DHS to cast a single vote for each of the unopposed nominees, which was seconded by KC5KNI, and unanimously approved. KG5DHS subsequently cast a single vote for each of the nominees, who were declared winners of the elections. Thank you, gentlemen for agreeing to serve the Club in 2017!
Motion to adjourn was recognized by KD5DZU from KD5UEW at 8:07 pm.
Presentation
There was no program this evening, in deference to the annual elections.
Submitted by
John Chamberlain, AC5CV
Substitute Secretary




by Ed Hynan, KC5KNI
McLennan County Emergency Coordinator
Bakers Dozen Weather Net activation procedures remain the same. National Weather Service will request spotter activation when observed or potential severe weather threatens the area. The Net is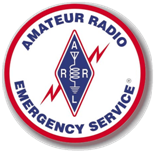 automatically activated any time a severe thunderstorm or a tornado warning is issued for McLennan County. As the storm season nears, please be aware of conditions that could lead to Net activation. Monitor local television, radio, and the National Weather Service Weather Radio for potential severe events. The Net will be activated from the Waco-McLennan County EOC or by one of the ARES Net Control Stations until the EOC can be opened.
Things can happen fast when spotting. As activation is a result of a warning, reports should relate directly to the type of warning issued. For severe thunderstorms, winds of more than 50 mph and any size hail (using coins for size) should be reported with exact location and time of occurrence. Remember that the size of hail for a thunderstorm to be considered SEVERE is 1 inch. Please continue to report all occurrences of hail when spotting for the Bakers Dozen. This gives us an indication which cells are producing hail and could be an indicator of larger hail to come. For tornados, wall clouds, wall clouds with rotation, funnel clouds, and tornados on the ground, insure that time of occurrence and specific location are reported immediately. In the case of an actual tornado on the ground, direction and speed of movement are needed. Report any visible damage and/or injuries associated with either type of storm. All other weather related reports should be held until requested by Net Control.

SKYWARN 2017 will be held on 4 Feb 2017 at the McLennan Community College Emergency Services Building. Take the road to the Waco Regional Airport but instead of turning right and going past the skeet range towards the terminal, continue straight ahead. Basic SKYWARN will start at 0900 and run until about noon. The advanced class will start about 1315 and should be done by 1630. Coffee and donuts will be available about 0830. All Bakers Dozen Weather Net Storm Spotters should attend a SKYWARN session at least every other year. We had 25+ in attendance last year.
Good training and continued excellent spotter participation should see us through the severe weather season.




Silent Key

by Bill Feltenberger, KC5UEW
HOTARC Vice President
I am not currently ill, nor do I have any foreknowledge of the date of my death. However, it does occur to me that I will have the occasion to go Silent Key. With the passing of
Rodney and several other HOTARC members recently it has caused me to reflect on my time here.
I feel like I have done some good things and helped some people through this world and in their situations. In retrospect, I also feel like I could have done more. That being said, maybe I should start now to effect the future that I would like to see. My eternity is sure: I am trusting Christ for my salvation. My memory or my legacy still has room to improve. I am giving thought as to what I can do to make my remaining time here be good and profitable to my fellow man. More specifically though, I am thinking: What can I do to make HOTARC better?
With all this in mind, "silent key" is in my thoughts. What can I do? What can I say? What can I change in my behavior that would make a difference to the many?
The HOTLINE is the monthly newsletter of the Heart O' Texas Amateur Radio Club (HOTARC), Inc., a nonprofit corporation, chartered by the State of Texas and principally located in Waco. It is permissible to use any of the original material contained herein, provided proper credit is given to the source.
Edited and Published by John Chamberlain AC5CV, AC5CV@arrl.Net
2017 Board of Directors
HOTARC 2017 Board of Directors
President: Lynn Gustafson KD5DZU
President@hotarc.org
Vice Pres: Bill Feltenberger KD5UEW,
VicePres@hotarc.org
Secretary: Dan Hapenney  AG5HF
Secretary@hotarc.org
Treasurer: Norris Martin KB5SLI,
Treasurer@hotarc.org
Past‑Pres.: Clint Anderson AE5CA,
PastPres@hotarc.org
Director (2017): Paul Collins KG5DHS,
Director2@hotarc.org
Director (2018): Terry Williams KD5KJU,
Director3@hotarc.org
Director (2019): Ed Hynan KC5KNI,
Director1@hotarc.org
145.15 MHz (input at –600 kHz, tone 123 Hz)
146.98 MHz (input at –600 kHz, D-Star)
442.875 MHz (input at +5.0 MHz, tone 123 Hz)
Our next test date is January 21, 10:00 AM in the Baylor University's Rogers Engineering and Computer Science Building, upstairs in Room 210. Bring: 1) testing fee of $15 (cash only); 2) a photo ID (two for first-time licensees); and for already licensed amateurs: 3) Reference copy or photocopy of current license; and 4) photocopy of any relevant CSCE. Contact: Linda Hynan, AC5QQ at 254‑666‑4873 or Linda.Hynan@UTSouthwestern.edu. See our web site for more information.
Meeting Notice
HOTARC will hold its Annual Meeting of Members at 7:00 pm on Thursday January 26 at the W5NCD Workshop, 12772 Chapel Rd in Lorena. Meetings generally last about 75 minutes consisting of fellowship, general Club business, and an interesting program and discussions. Visiting hams, family members, and prospective hams are welcomed!
It's a New Year! And this first meeting can be a blessing to all of us. Read about it!