Starduster II

by Ed Hynan, KC5KNI
HOTARC Director
Josh Ward, from Baylor Engineering and Computer Science, will provide a recap of the November 2016
Starduster II High Altitude Balloon launch, flight, and recovery at the February 23, 2017 Meeting of Members. Launched from the Comanche Texas airport, the balloon flew southeast over central Texas, and landed near Kosse Texas—a total distance of about 140 miles.
The payload reached an altitude above 99,000 feet, experienced temperatures of –85°F, and traveled at speeds up to 175 mph! The entire flight was tracked by APRS. The 6 pound payload consisted of GoPro cameras, an amateur radio HT connected to APRS and functioning as a repeater, and batteries.
The Baylor Amateur Radio Club and many others helped provide real-time support for the launch. Josh will share the full story, tell about future launches with bigger and better payloads, and discuss opportunities available for future HOTARC involvement.
This year's Skywarn presentation provided a lot of information on learning how to read storms, both in the field and on radar. There was a large crowd with a fair number of Ham operators. This was a
good refresher to get everyone ready for the coming spring weather. One thing that was constantly pointed out in the training was the need for reliable information from the field. The National Weather Service and local Weather Stations rely on Storm Spotters to help provide real time information to assist in providing more accurate weather alerts.
With the end of February nearing, it is time to start preparing for Spring Weather and the various events in which HOTARC participates. Now is the time to bring out the equipment and start checking things. Repairing any nagging issues that you didn't have time to look at before, or making those upgrades you have been dreaming about. Soon you will have the opportunity to test out those repairs and upgrades.
Baylor has asked HOTARC to provide communications for Bearathon this year. They would like to have 13 members help out on the race that is scheduled on March 25. Race time is 7 am to 12:30 pm. HOTARC will be calling on members to help us get ready for the Bearathon and to participate in it.
I look forward to seeing all of you at the February meeting. I would ask that you bring a friend or relative to introduce them to the exciting hobby of Ham radio. This month's program will be on Baylor's High Altitude Balloon launch. It will surely be an exciting presentation with lots of vibrant photos. This should be of great interest for those just getting into STEM, and please bring along any young aspiring hams that to see the energy that ham radio has to offer.  
Kindest regards,
Lynn Gustafson, KD5DZU
HOTARC President
HOTARC Meeting of Members
January 26, 2016
The Treasurer Reports...
Heart O' Texas Amateur Radio Club
Treasurer's Report, January 2017
Beginning Account Balance                                  $  7,829.33
Income
Dues                                    $1,035.00
Auction income                    2,420.00
Flower fund                               45.00
Interest                                   0.07
TOTAL Income                 $ 3,500.07
Expenses
PayPal                                                        20.43
TOTAL Expenses                                    $ 20.43
Ending Account Balance                                       $ 11,308.97
Uncleared activity (as of 2/16/2017)
 Credits: Dues $165.00
 Debits: PayPal fees $5.43
Amount in account:                                                $ 11,468.54
       (incl. Flower Fund: $135.26)
Submitted by
Norris Martin, KB5SLI
HOTARC Treasurer
President Lynn Gustafson, KD5DZU called the meeting to order at 7:00 p.m. in the W5NCD Workshop Meeting Room.
Bill Feltenberger, KD5UEW opened the meeting with a prayer.
31 members, and 7 visitors present: John Ford, Wendell Gustafson (KE5UBL), Michelle Gustafson, J. T. Leverette (KG5MRV), Zachary Saathoff (KG5DHP), Mike Swain and Paul Collins (KG5DHS).
Last Meeting Minutes. A motion to accept the Minutes of the December 2016 meeting was made by Bill Feltenberger KD5UEW, seconded by Larry Carlson AA5LC, and unanimously approved.
Treasurer's report. A motion to accept the October Treasurers Report was made by Drew Dickerson KE5UBO and 2nd by Keith Adams KG5AWC; motion approved by membership.
· ARES: Ed reported Skywarn will be held at the MCC Emergency Services building by the Waco airport on January 4 from 9 to 4. Also, the bi-annual review of ARES membership information will be done in July. Reminder:  the Bakers Dozen Weather Net and ARES Net operates each Monday night. If you are interested in being a member of ARES, contact Ed at KC5KNI@arrl.net or 254-722-4578.
· Trailer Committee: A request was made for a committee Chair. Trailer is currently at Lloyd's Trailer Company on I-35 for repairs. Progress is a bit slower than expected. They did loan HOTARC a trailer for free to transport Rodney's tower. The trailer is currently stripped and after repair by Lloyds, Lynn has solicited help to refurbish equipment and cabling and update capability to meet current and future needs.
· Repeater Committee: Clint AE5CA observed during the ARES Net exercise recently that when a communication was in progress and the repeater ID'd that the communication was abruptly cut off. There is a software update that will be made in the future that should resolve this anomaly. Otherwise, repeaters are working satisfactorily.
· D-Star: Lynn KD5DZU reported that the W5ZDN D-Star repeater continues to be unreliable for internet access. The router is suspect; a replacement has been ordered. Otherwise repeater is working satisfactorily as a 2-meter repeater except for accessing the gateway.
· Broadband HamMesh: Clint AE5CA reported that from his house it is working well; however, has not been able to connect to Hillcrest. Hillcrest unit is expected to be decommissioned but will stay operative until told to do otherwise by Hillcrest officials.
· Website: John AC5CV noted website working fine.
· ATV Repeater: David Bush, KC5UOZ not at meeting but Lynn reported the ATV repeater still inoperative.
· Education Committee: Clint Anderson AE5CA reported a planning Technician License classes April 8 and 22nd.
· Public Relations: Dwan Needham KE5JWY volunteered to chair the Public Relations Committee.
· Special Events: We need a Special Events Coordinator. If you can do this, please see one of the Directors.
o Fox Hunts. Last impromptu Fox Hunt held early in January was won by John AC5CV who dominated the competition with a superior strategy and electronic capability.
o Skywarn. Scheduled for February 4.
o Field Day 2017. Planning in progress.
o High-altitude Balloon. KC5KNI reported that the Baylor Club launched high-altitude balloon, 99,132 ft burst, with APRS and go-pro cameras. He'll try to get the BARC balloon folks to deliver a program to HOTARC in January.
· VE Testing. Linda Hynan AC5QQ has scheduled a test session for March 18.
· Propane Generator. Generator from Rodney's estate will not be available for purchase; family will retain it.
· Field Day 2017. Lynn KD5DZU requested membership to come up with ideas for new activities to demonstrate and some different options for food and refreshments.
· D-STAR Repeater System. D-STAR system setup north of Waco currently supporting 2 meter operations. A new capability provided by Rodney to accommodate 70cm communications can be installed; however, a duplex antenna and about 175 feet of coax is required. Clint AE5CA made the motion to investigate costs for installation of the new D-STAR module and report results to Directors who are approved to expend up to $1500 for installation and parts. Motion 2nd by James Jud KA5QKL. Subsequent discussion identified additional action needed to secure an approved frequency allocation.
· New Members.
o Houston Rhodes KG5PQX: Motion to approve new member was Keith Adams KG5AWC and 2nd by Will Hadley KG5WBH. Approved by unanimous acclamation.
o Robin Deputy KE9SQ: Motion to approve new member was Dwan Needham KE5JWY and 2nd by James Stoval KG5KGV. Approved by unanimous acclamation.
Motion to adjourn was recognized by KD5DZU from Clint AE5CA at 7:48 pm.
Additional discussion: The next meeting's program will be a presentation by John Ford about Baylor's High Altitude Balloon Watch. The March program will have Larry Bush review the subject of Fox Hunting. President Lynn KD5DZU requested members provided nine other topics of interest for future programs.
Auction of Rodney Baden equipment.
Submitted by
Dan Hapenney, AG5HF [Aggie5 Have Fun]
HOTARC Secretary




by Ed Hynan, KC5KNI
McLennan County Emergency Coordinator
The primary storm season (spring) is just around the corner. Remember, the BDWN is normally activated on a
direct request from the National Weather Service (NWS) Office in Fort Worth. The amateur radio operators of Central Texas have always been there to support this request. The Net will be activated on the HOTARC 145.150 repeater (Tone 123.0) and the HOTARC Club Call Sign, W5ZDN, will be used by Net Control. Net Control is located in the Waco-McLennan County Emergency Operations Center in the basement of the Waco City Hall.
What Can You Do To Help?
Continue to monitor the weather the way you do. Be aware of the pending weather conditions—through Weather Radio and or local TV and Radio broadcasts. Check in to the Net when it is activated—indicating your call sign, name, location, and whether you are fixed or mobile. Remember your safety during Net operations is the most important consideration. Whether fixed or mobile, always have a plan to get to a safe location—always have an escape route and don't hesitate to use it. Should you move because of safety concerns or have to go off the air please notify Net Control as soon as it is safe to do so.
| | |
| --- | --- |
| | The Net normally activates for severe thunderstorms and/or tornados. These activations (Warning for McLennan County) are usually based on Doppler radar observations and are indicated as such in the warning text. Once a warning is issued, NWS requires verification of the warning criteria. This is where we come in as trained Amateurs, along with police, fire and EMS personnel, providing this important verification. |
What To Report?
ü Tornados on the ground
ü Funnel clouds
ü Wall clouds—with or without rotation
ü Beaver tails
ü Strong inflow areas
ü Winds in excess of 50 mph
ü Any hail reports (use coin sizes or diameter of the hailstone in inches; ball sizes can be used for large hail)
ü Water flowing over roadways (4 inches or more)
Report any damage, injury or deaths associated with the above criteria.
The above are the critical criteria reports that are needed at NWS ASAP. Net Control will relay them to NWS. Reports of rainfall not causing flooding, winds less than 50 mph, or other conditions that do not meet the severe criteria, while important, should be saved and passed to Net Control on request. Don't feel that because you have checked in that you have to report. Many spotters will check in and then will not be heard from again during the Net—as none of the severe criteria occurred at their location. Please advise Net Control if you are checking out of the Net for any reason. Also, Net Control will not direct specific routes for mobile spotters to follow. Net Control may ask for spotters to move towards a specific area and this movement should be by the safest route as determined by the mobile spotter.
The HOTLINE is the monthly newsletter of the Heart O' Texas Amateur Radio Club (HOTARC), Inc., a nonprofit corporation, chartered by the State of Texas and principally located in Waco. It is permissible to use any of the original material contained herein, provided proper credit is given to the source.
Edited and Published by John Chamberlain AC5CV, AC5CV@arrl.Net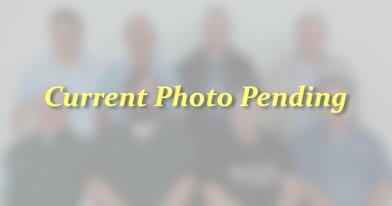 2017 Board of Directors
HOTARC 2017 Board of Directors
President: Lynn Gustafson KD5DZU
President@hotarc.org
Vice Pres: Bill Feltenberger KD5UEW,
VicePres@hotarc.org
Secretary: Dan Hapenney  AG5HF
Secretary@hotarc.org
Treasurer: Norris Martin KB5SLI,
Treasurer@hotarc.org
Past‑Pres.: Clint Anderson AE5CA,
PastPres@hotarc.org
Director (2017): Paul Collins KG5DHS,
Director2@hotarc.org
Director (2018): Terry Williams KD5KJU,
Director3@hotarc.org
Director (2019): Ed Hynan KC5KNI,
Director1@hotarc.org
145.15 MHz (input at –600 kHz, tone 123 Hz)
146.98 MHz (input at –600 kHz, D-Star)
442.875 MHz (input at +5.0 MHz, tone 123 Hz)
Our next test date is March 18, 10:00 AM in the Baylor University's Rogers Engineering and Computer Science Building, upstairs in Room 210. Bring: 1) testing fee of $15 (cash only); 2) a photo ID (two for first-time licensees); and for already licensed amateurs: 3) Reference copy or photocopy of current license; and 4) photocopy of any relevant CSCE. Contact: Linda Hynan, AC5QQ at 254‑666‑4873 or Linda.Hynan@UTSouthwestern.edu. See our web site for more information.
Meeting Notice
HOTARC will hold its Annual Meeting of Members at 7:00 pm on Thursday February 23 at the W5NCD Workshop, 12772 Chapel Rd in Lorena. Meetings generally last about 75 minutes consisting of fellowship, general Club business, and an interesting program and discussions. Visiting hams, family members, and prospective hams are welcomed!
Storm season is approaching...are you prepared to be part of the solution?