Why Support Bearathon?

By Bill Feltenberger, KD5UEW
HOTARC Vice President
Why should a person participate in a thing called the BEARATHON? What could possess a person to go and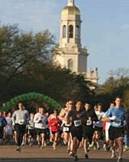 participate in this activity as a Ham Radio Operator?
After giving it some thought, I came up with a great number of reasons—mostly my reasons. But hear are three reasons YOU should consider volunteering to support this event.
1. It is fun. Being out and about, talking to other operators in a joint activity, gives one the ability to enjoy the time, some pleasant conversation, and apply the skills we have in our hobby.
2. It meets many of the objectives of Amateur Radio. Specifically, it allows for the practice of electronics use while serving the community. It can make us better technicians and better communicators.
3. It's an opportunity to be good ambassadors for our hobby. We will meet many people—fellow citizens of our city. We can provide them help and encouragement. We can be a presence in our society to do good. When folks just see us being active in this activity, it can lend itself as a good example for others: young and old!
There's still  time to contact the HOTARC event coordinators and volunteer! The event is THIS Saturday, March 25!
Last month the Baylor Student Foundation asked HOTARC to help provide communications for the Bearathon. The Bearathon is a half
marathon that is open to everyone and typically has over 2,100 participants. This is an excellent opportunity to dust off your equipment and your skills. During this exercise we will get some experience in Communications Nets similar to Sever Weather Nets and Emergency Communications Nets. Most
importantly we get to do this while enjoying nice weather and great people.
Last meeting we had the pleasure of listening to Josh Ward talk about his Starduster II High Altitude Balloon launch. While not used during Josh's Balloon flight, direction finding is used by many in tracking and recovering High Altitude Balloon (HAB) payloads. This meeting our very own Larry Bush will give us an in-depth presentation on direction finding and show us the tools he has built and used during recent Fox Hunts. I encourage everyone to attend.
Kindest regards,
Lynn Gustafson, KD5DZU
HOTARC President
HOTARC Meeting of Members
February 23, 2016
President Lynn Gustafson, KD5DZU called the meeting to order at 7:00 p.m. in the W5NCD Workshop Meeting Room.
Bill Feltenberger, KD5UEW opened the meeting with a prayer.
18 members, and 7 visitors present: Michelle Gustafson, J. T. Leverette (KG5MRV), Patrick Hynan (KK5KN), Josh Ward (W3ARD), Bill Sousa (KM4JYL), Dick Cambell (N3FKV), and Michael Brown.
The Treasurer Reports...
Heart O' Texas Amateur Radio Club
Treasurer's Report, February 2017
Beginning Account Balance                                 $ 11,308.97
Income
Dues                                       $180.00
Auction income                       370.00
Interest                                         0.07
TOTAL Income                    $ 550.07
Expenses
PayPal                                                            5.43
TOTAL Expenses                                      $ 5.43
Ending Account Balance                                       $ 11,853.61
Uncleared activity (as of 3/12/2017)
 Credits: Dues $180.00
 Debits: PayPal fees $5.43
Amount in account:                                                $ 12,028.18
       (incl. Flower Fund: $135.26)
Submitted by
Norris Martin, KB5SLI
HOTARC Treasurer
Meeting Minutes. A motion to accept the Minutes of the January 2017 meeting was made by Bill Feltenberger KD5UEW, seconded by James Jud KA5QKL, and unanimously approved.
Treasurer's Report. A motion to accept the January Treasurers Report was made by Drew Dickerson KE5UBO and 2nd by James Jud KA5QKL; motion approved by membership.
· ARES: Lynn KD5DZU reported that the Skywarn event was both very interesting and successful. In July Ed KC5KNI will be updating the ARES membership. Paul Collins KG5DHS reminded the attendees that there is a weekly ARES Check-in which everyone is encouraged to participate in. If you are interested in being a member of ARES, contact Ed at KC5KNI@arrl.net or 254-722-4578.
· Trailer Committee: Lynn KD5DZU reported that the trailer refurbishment is in progress. Trailer is currently at Lloyd's Trailer Company on I-35 for repairs. Work is being done to the floors, walls, sealing water leaks and other modifications. Trailer is expecting to be ready possibly Wednesday, February 8. Cost expected to be around $1400. After return of the trailer committee volunteers need to begin re-installing equipment and preparing it for operational use. Additionally, a 2nd trailer donated by Mike Ross needs some repair and attention.
· Repeater Committee: Clint AE5CA reported that repeaters are working. EchoLink may need to be rebooted occasionally; a fix is coming. Long term goal is to install a custom cable to allow EchoLink be run directly out of the repeater site. 
· D-Star: Lynn KD5DZU reported no change in status; that the W5ZDN D-Star repeater continues to be unreliable for internet access. Suspect is the router which a replacement has been ordered. Otherwise repeater is working satisfactorily as a 2-meter repeater except for accessing the gateway.
· Broadband HamMesh: Clint AE5CA reported that from his house it is working well; however, has not been able to connect to Hillcrest. Exploration of problem ongoing.
· Website: John AC5CV noted website working fine.
· ATV Repeater: David Bush, KC5UOZ reported that the W5HAT D-Star repeater at Bruceville needs some repair. David will bring computer to Lynn for a new software upload.
· Education Committee: Clint Anderson AE5CA reported a planning Technician License classes April 8 and 22nd.
· Public Relations: Dwan Needham KE5JWY reported nothing new at this time.
· Special Events: We need a Special Events Coordinator. If you can do this, please see one of the Directors.
o Bearathon. We have been asked to support with communications that will need about 13 participants. Event is March 25 from 7:00 until noon. Pat KK5KN offered the use of the Baylor 147.16 and UHF 442.45 repeaters. Lynn will coordinate with Bear-A-Thon that we will participate.
o High-altitude Balloon. John Ford KC5KNI reported that the Baylor Club launched high-altitude balloon, 99,132 ft burst, with go-pro cameras. He'll try to get the BARC balloon folks to deliver a program to HOTARC in January.
· VE Testing. Linda Hynan AC5QQ has scheduled a test session for March 18.
· Field Day 2017. Lynn KD5DZU reported that Hewitt Park reservation has been made. Plans are in progress.
· D-STAR Repeater System. Lynn KD5DZU had limited discussion on status of D-STAR system inorder to make available time for the guest speaker.
· New Members.
o John Leverette KG5MRV: Motion to approve new member was Dwan Needham KE5JWY and 2nd by Drew Dickerson KE5UBO. Approved by unanimous acclamation.
·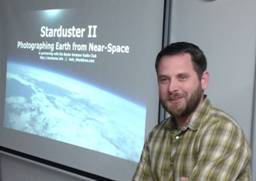 6 Meter Repeater. Mike Needham WB7SKK reported that there is a new 6 meter repeater in Troy: Receive 52.230, Transmit 53.230 PL 162.2.
· Audit Committee. Dwan Needham KE5JWY (Chair), Paul Collins KG5DHS, and Ruth Bush KF5PGJ volunteered to audit the HOTARC accounting books.
Clint AE5CA led a discussion on the procedure to use EchoLink.
Motion to adjourn was recognized by Lynn KD5DZU at 7:40 pm.
A special presentation was provided by Josh Ward W3ARD about Starduster II, Photographing Earth from Space.
Submitted by
Dan Hapenney, AG5HF [Aggie5 Have Fun]
HOTARC Secretary




by Ed Hynan, KC5KNI
McLennan County Emergency Coordinator
Communication during a declared communications emergency is very different from routine day-to-day amateur communications. A communications emergency exists when a critical communications failure puts the public at risk. It could be a storm that knocks down telephone lines or radio towers, a massive increase in the use of a specific communications system that causes it to become overloaded, or the failure of a key component in a system that has widespread consequences. Whatever the reason, amateur radio operators are routinely called in to assist.
We fit into the equation because we are considered communications experts by the agencies we are asked to support. We have the skills, equipment, and frequencies to create emergency communications networks under emergency conditions. We are licensed and pre-authorized for both national and international communications. We have the ability to rapidly enlarge the communications capacity to meet the growing needs of an emergency situation. The skills that we would need are practiced daily, skills used in everyday amateur communications.
As important as what you are, is what you are not. There are limits to your responsibilities as an emergency communicator, and you need to know what they are. You are not a "first responder"—no need for flashing lights and sirens. You really have no authority. The only decision that you can make is whether to participate or not. You cannot do it all. Helping in a pinch is fine, but you are there to facilitate communications. Finally, you are not in charge. You are there to temporarily fulfill the needs of an agency whose communications system is unable to do its job.
Remember—communicating is Job #1. While you are proud of your skills, equipment, and systems, it is important to remember that your job is to communicate. If requested to deliver a long list of needed supplies to the headquarters, you should be prepared to use any means required—including the fax machine, if it is still working. The job is to get the message through, even if it means using smoke signals! Ham radio may not always be the best way to accomplish the communication. Fax, phone, CB radio, an agencies radio system, or even a messenger may be a faster way to accomplish the task. Remember—communicating is job # 1. Get the message through—via amateur radio, or any other means.




The Radio Amateur's Code

By Bill Feltenberger, KD5UEW
HOTARC Vice President
The first time I saw the Radio Amateur's Code, I thought that it was something to which I could aspire!
The Radio Amateur is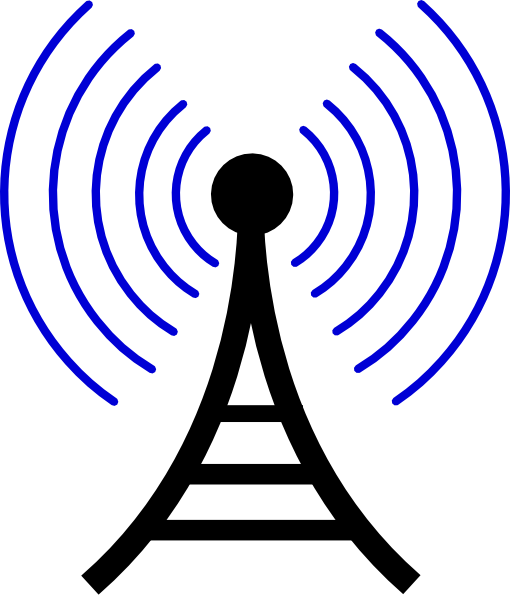 CONSIDERATE...He/[She] never knowingly operates in such a way as to lessen the pleasure of others.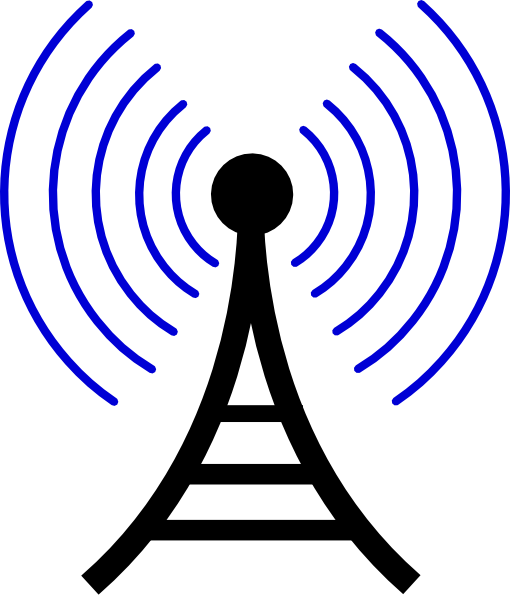 LOYAL...He/[She] offers loyalty, encouragement and support to other amateurs, local clubs, the IARU Radio Society in his/[her] country, through which Amateur Radio in his/[her] country is represented nationally and internationally.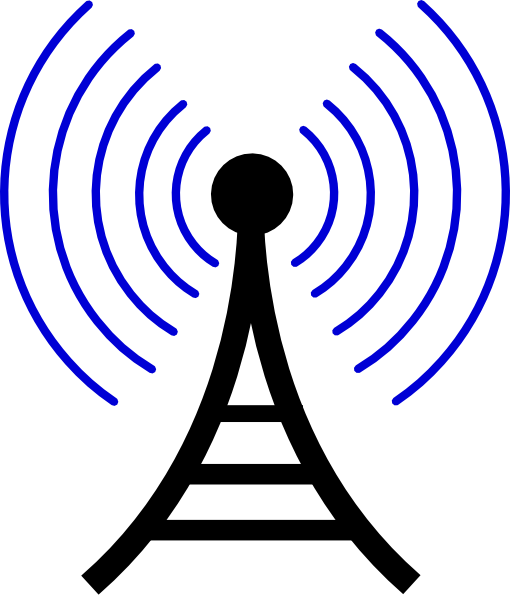 PROGRESSIVE...He/[She] keeps his/[her] station up to date. It is well-built and efficient. His/[Her] operating practice is above reproach.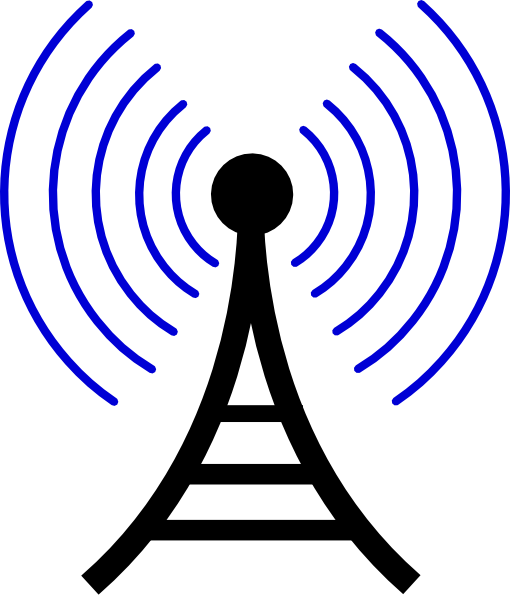 FRIENDLY...He/[She] operates slowly and patiently when requested; offers friendly advice and counsel to beginners; kind assistance, cooperation and consideration for the interests of others. These are the marks of the amateur spirit.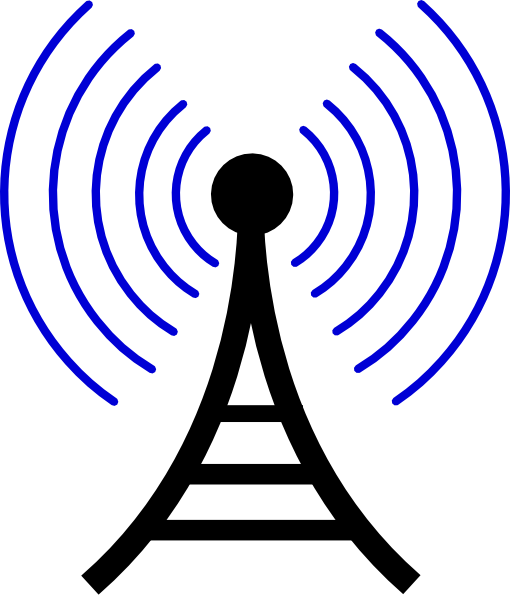 BALANCED...Radio is a hobby, never interfering with duties owed to family, job, school, or community.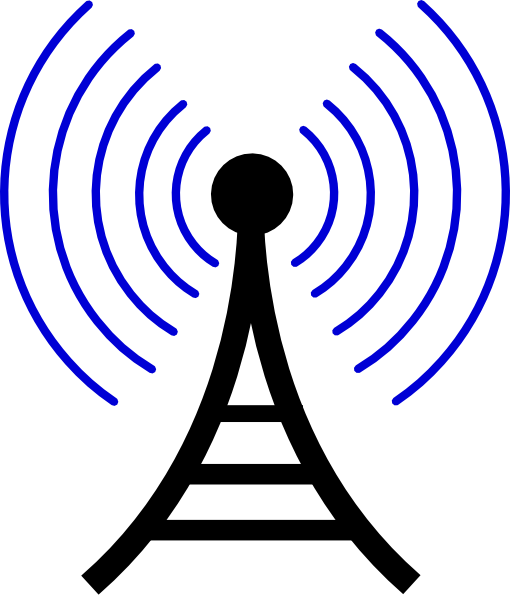 PATRIOTIC...His/[Her] station and skills are always ready for service to country and community.
I guess, in summary, the Amateur Radio code is one reason to help in special events, like the BEARATHON!
The HOTLINE is the monthly newsletter of the Heart O' Texas Amateur Radio Club (HOTARC), Inc., a nonprofit corporation, chartered by the State of Texas and principally located in Waco. It is permissible to use any of the original material contained herein, provided proper credit is given to the source.
Edited and Published by John Chamberlain AC5CV, AC5CV@arrl.Net
HOTARC 2017 Board of Directors
President: Lynn Gustafson KD5DZU
President@hotarc.org
Vice Pres: Bill Feltenberger KD5UEW,
VicePres@hotarc.org
Secretary: Dan Hapenney AG5HF
Secretary@hotarc.org
Treasurer: Norris Martin KB5SLI,
Treasurer@hotarc.org
Past‑Pres.: Clint Anderson AE5CA,
PastPres@hotarc.org
Director (2017): Paul Collins KG5DHS,
Director2@hotarc.org
Director (2018): Terry Williams KD5KJU,
Director3@hotarc.org
Director (2019): Ed Hynan KC5KNI,
Director1@hotarc.org
145.15 MHz (input at –600 kHz, tone 123 Hz)
146.98 MHz (input at –600 kHz, D-Star)
442.875 MHz (input at +5.0 MHz, tone 123 Hz)
Our next test date is April 22, 3:30 PM W5NCD Workshop located at 12772 Chapel Road, Lorena, Texas 76655. Bring: 1) testing fee of $15 (cash only); 2) a photo ID (two for first-time licensees); and for already licensed amateurs: 3) Reference copy or photocopy of current license; and 4) photocopy of any relevant CSCE. Contact: Linda Hynan, AC5QQ at 254‑666‑4873 or Linda.Hynan@UTSouthwestern.edu. See our web site for more information.
Meeting Notice
HOTARC will hold its Annual Meeting of Members at 7:00 pm on Thursday March 23 at the W5NCD Workshop, 12772 Chapel Rd in Lorena. Meetings generally last about 75 minutes consisting of fellowship, general Club business, and an interesting program and discussions. Visiting hams, family members, and prospective hams are welcomed!
Use your radio skills and gear to support a Special Event!