The 2016 Nominating Committee consisting of Paul Collins KG5DHS, Bill Feltenberger KD5UEW, and Ed Hynan KC5KNI have identified the following Members willing to serve HOTARC in 2017:
·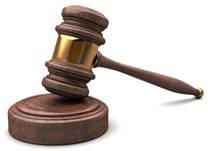 President: Lynn Gustafson KD5DZU
· Vice President: Bill Feltenberger KD5UEW
· Secretary: Dan Hapenney AG5HF
· Treasurer: Norris Martin KB5SLI
· Director (2019): Ed Hynan KC5KNI
· Past President: Clint Anderson AE5CA
Last meeting we saw some awesome Homebrew projects made by our members. Clint showed off his Raspberry Pi
fox transmitter that was recently used in our recent HOTARC Fox Hunt. Several people displayed their directional antennas that were used during the fox hunt as well. David demonstrated a new digital ATV system, and how to custom make enclosures with labels. These were great examples of what Amateur Radio is about. I am excited to see what your Homebrew will bring in 2017!
It is with great sadness that I must announce that Rodney Baden (K5YKC), our Club President, peacefully passed away November 3, 2016. Rodney was a core backbone for HOTARC for over 20 years, and skillfully represented Amateur Radio in Emergency Management. Ensuring that local and regional Emergency groups understood the importance of Amateur Radio volunteer services. He also helped many ham operators just starting in the hobby. This year we lose a pillar in the community, teacher, and dear friend. Rodney, you will be missed, but your teaching and love for amateur radio will live on.
Lynn Gustafson, KD5DZU
HOTARC Vice President
HOTARC Meeting of Members
October 27, 2016
Vice President Lynn Gustafson, KD5DZU called the meeting to order at 7:00 p.m. in the W5NCD Workshop Meeting Room. Rodney is sick.
Bill Feltenberger, KD5UEW opened the meeting with a prayer.
13 members and 2 visitors present: Michael Howington, KC5CGD and Drew Dickenson, KE5UBO.
Minutes. The Minutes of the September 2016 meeting were moved to be accepted by Bill Feltenberger KD5UEW, seconded by Keith Adams, KG5AWC, and unanimously approved.
Treasurer's report. The September Treasurers Report was moved to be accepted by Bill Feltenberger KD5UEW, 2nd by Ed Hynan KC5KNI, and unanimously approved.
The Treasurer Reports...
Heart O' Texas Amateur Radio Club
Treasurer's Report, October 2016
Beginning Account Balance                                  $  8,133.28
Income
       Dues                                       $60.00
       Interest                                    0.07
       TOTAL Income                    $ 60.07
Expenses
       TOTAL Expenses                                    $ 0.00
Ending Account Balance                                         $ 8,193.35
Uncleared activity (as of 10/19/2016)
 Credits: Dues $25.00, Flower Fund $20.00
 Debits: PayPal fees $1.81
Amount in account:                                                  $ 8,246.54
       (incl. Flower Fund: $156.36)
Submitted by
Norris Martin, KB5SLI
HOTARC Treasurer
Committee Reports:
· ARES: Ed reported that all is going fine. He is still looking for 2017 Net Control operators for the McLennan County and Baker's Dozen Weather Net held on Mondays at 8 pm. He already has 7 volunteers but could use more. Being Net Control is not hard and is a good way to practice for emergency conditions. If you are interested, call Ed at (254) 722-4578 or email him at KC5KNI@ARRL.Net.
· Trailer Committee: The trailer is in bad shape and needs much work. Lynn took the trailer to Lloyd's trailer company and got an estimate. The repairs needed (total $1390) were:
1. Install new aluminum frame door on back: $525
2. Remove rear storage area: $190
3. Remove water damaged wood on wall, replace and seal: $100
4. Remove and repair water damaged floor: $275
5. Replace trailer Jack wiring, including lights: $90
6. Service hubs and running gear: $160
· Repeater Committee: Clint Anderson reported that the VHF and UHF systems are working fine.
· D-Star: Lynn Gustafson, KD5DZU reported that the D-Star repeater is down. Lynn has not had time to look at the unit yet but will try next week.
· Broadband HamNet: Clint Anderson reported there were some changes but ask to wait until the show and tell time for his explanation.
· ATV Repeater: David Bush, KC5UOZ told us that no changes have been made with ATV. However, DATV (digital amateur television) has some very impressive things coming. David will show us at the show and tell demonstration later on.
· Website: John Chamberlain, AC5CV could not be here tonight but all members report they have had no problems.
· Education Committee: JOTA went well and Clint thanked all the people that helped. He is thinking about doing a tech class in the spring after SKYWARN (FYI, SKYWARN is on February 4, 2017).
· Public Relations: The Club needs a PR person!
· Special Events: We need a Special Events Coordinator. If you are interested, please see one of the Directors.
· HOTARC Christmas Party. Scheduled for December 3 at 12 PM at Golden Corral restaurant in Waco.
· Wild West Bike Race. (held October 8, 2016) Went very well. The APRS system had a few small issues but will be worked out by Clint in a few weeks. This year, all the Rest Stops were manned by an amateur radio operator! Everyone did a good job. The phone that SAG gave to net control ran out of minutes halfway through the race. This was a problem! The bike ride folks had to add minutes to the phone and it came back up.
· Baylor Scout Merit Badge College. (scheduled for October 22, 2016) Had to be canceled due to scheduling issues at Baylor.
· Fox Hunt. (held September 10) A resounding success! Everyone wanted to do another one, and thought that 2 PM is a good start time.
Old Business
· After the meetings, we need volunteers to help clean the W5NCD Clubhouse. If you would like to volunteer, please talk to Lynn after the meeting.
· John Chamberlain is still working with cloud storage using the Google. He has been able to incorporate new things with the website and hotline.
· Please remember the Flower Fund. You can contribute online or give the money to Norris.
New Business
· A Nominating Committee is needed for officers next year. Lynn asked for volunteers and Paul Collins KG5DHS, Bill Feltenberger KD5UEW, and Ed Hynan KC5KNI volunteered.
· The next meeting is scheduled for December 1 at the W5NCD Clubhouse.
· The HOTARC Christmas party is scheduled for December 3 at Golden corral.
· The post office box yearly rent is now due. Motion by Bill Feltenberger and 2nd by Paul Collins to authorize payment. All members approved.
· Trailer - Ted Hynan made a motion, seconded by Bill Feltenberger to fix trailer according to recommendations from Lloyds. Discussion – how about paint and mesh work? Answer-It will be done later. All members approved the motion.
· Trailer – before work can start, trailer will need to be empty and ready for work. Ed Hynan and Keith Adams volunteered to clean it out and store the radio gear in the W5 NCD clubhouse. Lynn will call Lloyd's trailer company and schedule a time to take trailer in.
· Applications for Membership:
Michael Howington, KC5CGD for Full Member. Motion to accept by Ed Hynan, seconded by Keith Adams KG5AWC, unanimously approved by members present.
Karl Saathoff KG5DZV for Full Member. Jim KA5QKL, second by AE5CA,
Motion to adjourn by Bill KD5UEW at 7:46 pm.
Presentation
The October Meeting is Home-Brew night.
1.   Norris Martin, KB5LSI developed a Fox finding detection antenna array to be used with the KN2C system. The system cost approximately $350. Norris used a pegboard system with 4 quarter wave mag mount antennas.
2.   Bill Feltenberger made and demonstrated 4 Fox hunting antennas.
a.   PVC bar to use in car
b.   dipole antenna
c.   2-element directional
d.   3-element directional
3.   Larry Bush made and demonstrated a 2 m Fox hunting antenna called a Moxon. This antenna looks for the null not maximum signal.
4.   David Bush demonstrated his DAT the system. David made the boxes and develop the tools to band the sheet metal. He also developed a tool using waterslide paper to label all his projects. This is better than using cover paper because as time goes by, the sticky paper starts to peel and discolor.
5.   Clint Anderson made and demonstrated:
a.   New RaspberryPi system
b.   His new Fox with the RaspberryPi incorporated into it
c.   A system that allows him to control the Fox
d.   A box that has all the Fox equipment inside, ready to go.
These inventors made and demonstrated their equipment very well. It was very exciting to see all the equipment and operation. The inventors did say they would be willing to teach how to build and test this equipment.
Submitted by
James M. Jud, KA5QKL
Substitute Secretary




by Ed Hynan, KC5KNI
McLennan County Emergency Coordinator
I have six volunteers to serve as Net Controls for 2017. Ideally, every member of ARES should be able to act as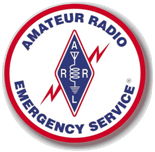 a Net Control station in an emergency.
The ARES / Bakers Dozen Training Net is held each Monday night at 8 PM on the 145.15 Repeater. I would like to provide this excellent training opportunity to all current members of McLennan County ARES.
Current volunteers are KC5KNI, KA5QKL, AE5CA, AA5LC, AC5CV, and KG5DHS. These individuals have done an excellent job, the nets have run very smoothly this year, and they have stepped up to the plate again for 2017.
For any other members, If you would like the opportunity to serve as a weekly Net Control please let me know via e-mail— KC5KNI@arrl.net. You can let me know if there are any Mondays that would not be convenient (1st, 2nd, 3rd, 4th, and/or 5th). Deadline Dec 10, 2016.
For those who would like to volunteer, I will add you to the 2017 Net Control schedule; provide you with a copy of the Preamble, Log Sheet, and a Letter of Instruction. If you want to participate, please let me know by 10 December 2016. This is what amateur radio is all about—preparation for emergency service.
This is the last chance to get on the schedule for 2017. I need to finalize the schedule and get it published by Dec 15, 2016.
On a different topic, SKYWARN 2017 is scheduled for Saturday, 4 Feb 2017 at the McLennan Community College Emergency Services Building—near the airport—same location as last year. The Basic Course will be offered from 0900-1200 and the Advanced Course will be from 1300-1630. This training, provided by the National Weather Service in Fort Worth, is FREE and open to all. If you plan to participate in weather nets for the upcoming storm season, you should plan to attend. Training for Bakers Dozen spotters is required at least every 2 years.




Looking Ahead...Field Day 2017

by Clint Anderson, AC5CA
HOTARC Past-President

As I write this, we are exactly 7 months from Field Day 2017. I have already begun my preparations for this event, and I hope that YOU have given some thought as to how YOU can stretch yourself and practice YOUR emergency operations during Field Day 2017.

For the record, ARRL Field Day 2017 is June 24-25. HOTARC already has a reservation in place for Hewitt Park—our favorite location for this 24-hour event. I hope that everyone will remember Field Day when making your summer plans. I hope to see you there!




Education

by Clint Anderson, AC5CA
HOTARC Past-President
We are currently in the planning stages for a Spring Technician Class. We are considering March or April. Our normal format is two Saturday's, from 9:00 am to 4:30 pm, including lunch, with a testing session on the final Saturday starting around 3:00. If you have friends or family that are looking for a class, please let them know this is coming, since seating is limited. We should have dates, locations, sign-up sheets, web pages, and everything else set up by early January. There will be sign-up details and further information posted on the Club website once we have everything pinned down.  Send your friends and family to http://hotarc.org for details.
We will need several Members to step up and deliver one or two topics. We use the Gordon West breakdown of topics with PowerPoint slides provided. If you've been a ham for more than a few months, you will know far more about amateur radio than the students, so you can help!




A Personal Note

by Clint Anderson, AC5CA
HOTARC Past-President
I am deeply saddened by the passing of Rodney Baden K5YKC (SK) on November 3 2016. Rodney was one of the first hams I met when I moved to Waco in April of 2008. He was a big factor in my stepping up to serve as a Director, then Vice President and President of HOTARC. One of the things I could count on was a call every few days from Rodney to discuss something that was going on in the Club. I appreciated his input and his help. I am going to miss those calls.
Rodney had a vast network of people that he knew and worked with over the years. He knew someone involved with just about anything that was going on in Waco. His knowledge was a very valuable resource and I was grateful to be able to learn as much as I did from Rodney. His impact on HOTARC has been incredible and his contributions to the club immeasurable. I am going to miss him. We are all going to miss him.
2016 Board of Directors
Back: AE5CA, KC5KNI, KG5DHS, KD5KJU
Front: —, KD5DZU, ¾, KB5SLI
We are voting in Officers and Directors for 2017
at the Nov-Dec Annual Meeting!
HOTARC 2016 Board of Directors
President: (open)
President@hotarc.org
Vice Pres: Lynn Gustafson KD5DZU,
VicePres@hotarc.org
Secretary: (open)
Secretary@hotarc.org
Treasurer: Norris Martin KB5SLI,
Treasurer@hotarc.org
Past‑Pres.: Clint Anderson AE5CA,
PastPres@hotarc.org
Director (2016): Ed Hynan KC5KNI,
Director1@hotarc.org
Director (2017): Paul Collins KG5DHS,
Director2@hotarc.org
Director (2018): Terry Williams KD5KJU,
Director3@hotarc.org
145.15 MHz (input at –600 kHz, tone 123 Hz)
146.98 MHz (input at –600 kHz, D-Star)
442.875 MHz (input at +5.0 MHz, tone 123 Hz)
Our next test date is December 10, 10:00 AM at the W5NCD Workshop, 12772 Chapel Rd in Lorena. Bring: 1) testing fee of $15 (cash only); 2) a photo ID (two for first-time licensees); and for already licensed amateurs: 3) Reference copy or photocopy of current license; and 4) photocopy of any relevant CSCE. Contact: Linda Hynan, AC5QQ at 254‑666‑4873 or Linda.Hynan@UTSouthwestern.edu. See our web site for more information.
"The Holidays" means Annual Meeting!
Come and take part in our
Annual Elections and other business.