Club Events
---
Current / Recent Events
---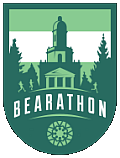 Baylor Bearathon 2017
HOTARC members will lend our radio communications skills to support the Baylor Student Foundation as they hold their annual
BEARATHON
. This year's event will be held on
March 25, 2017, starting at 7 AM, with race support lasting until 12 PM,
with the Start/Finish Line at McLane Stadium. The half-marathon course, and optional 5k course, give
about 2500 runners
from across the state opportunity to test their stamina, support the Baylor Student Foundation, and even compete for some cash prizes, as they run from the new McLane Stadium, through the Baylor campus, into the scenic roads of Cameron Park—and back.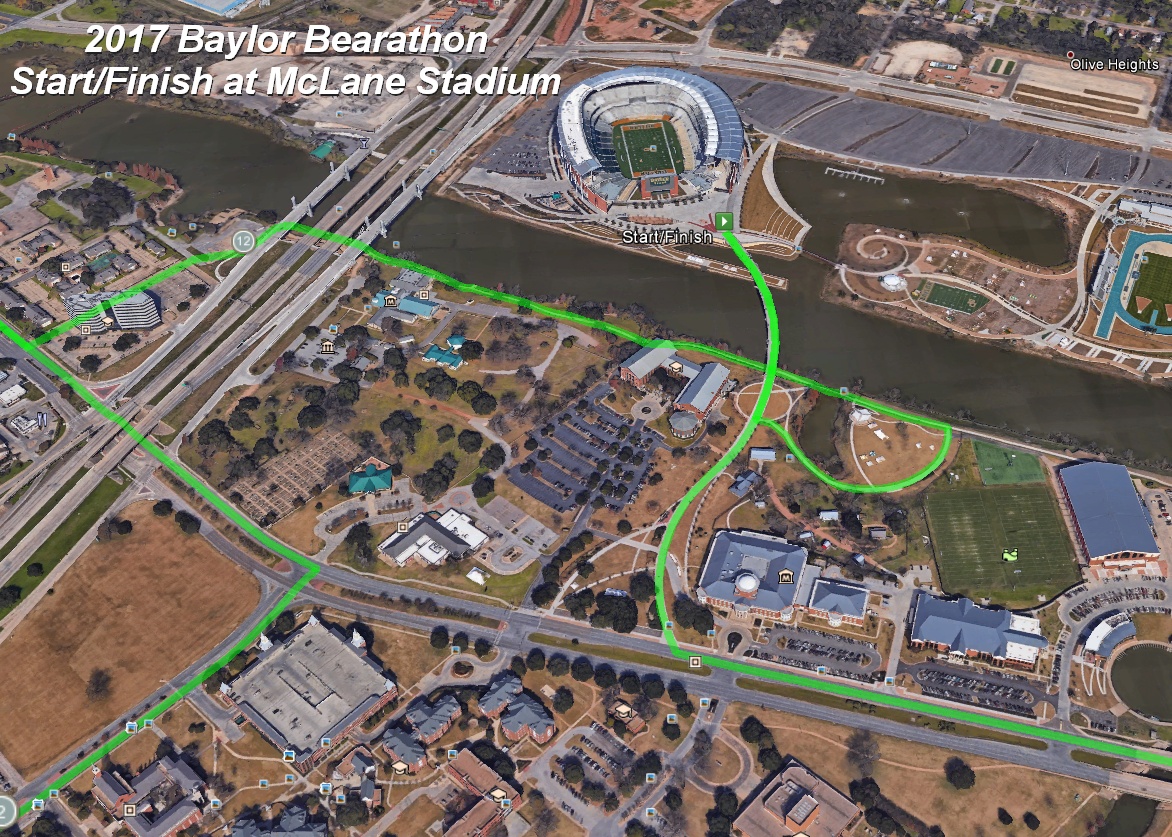 Click the Bearathon logo and map image shown below for more details. Our radio-communication positions are usually at each mile/rest stop. Texas springtime weather can be unpredictable for this event, but the event sponsors intend to hold the event rain or shine—
except
for reports of lightning in the area.
For this event, we plan to use the
BARC
repeater:
147.16 MHz (tone 123).
NOTE:
Transmitting from deep within Cameron Park, you will need more than a handheld radio with stock antenna—consider a better, higher antenna, or use a mobile rig. Also, be prepared to fall back to our 145.15 repeater (tone 123) or simplex 147.55 as backup. Check back here for station locations, current assignments (see below), and other late-breaking announcements. To volunteer please contact
Jim KA5QKL
or
Lynn KD5DZU
.
Current assignments (scroll):
(Use Ctrl-F5 to force reload)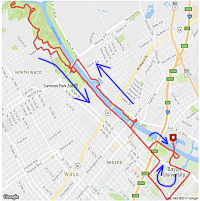 Click image for more Bearathon maps.

Visit MapMyRun for mile markers, 3D video track, zoomable, etc.
(Hint: Use

)
---
Past Events
---
HOTARC Field Day Archive
(including *PSA's)
A collection of info and photos from Field Days gone by...
Special Events Archive
A collection of info and photos from some other special events we've done.
Boy Scout Radio Merit Badge
Materials we have used to help young Scouts earn their Radio merit badge.
*Public Service Announcements
---