News
---
Time to Renew your HOTARC Membership!
For current HOTARC members, it's time to renew your Club membership! According to our bylaws, annual dues are due on January 1 of each year (we'll accept renewals up to March 31). As approved by the Directors this year, dues for Full Members remain at $30/yr; for Associate Members only $15/yr; and no charge for Family Members (along with a paying Member). (See the Club By-laws for more details.)
You can now use PayPal to quickly, easily, and securely pay your HOTARC Member dues right now!
Also, please help us keep our records up to date (email, phone numbers, family members, etc.) by completing the short Membership Renewal Form (html version or pdf version), along with your dues payment. You can mail, or email, or just bring it to the next meeting. Thanks for your continued support of HOTARC! We are glad to be YOUR Club!
---
Ham Coffee Break
A few HOTARC members have a tradition. Around 8:00 AM each Saturday morning—if nothing else is scheduled—we're meeting for a cup of coffee and a chat (and brunch, anyone?) at Griff's Grill at the intersection of the nicely renovated China Springs highway and Wortham Bend Rd (beside the gas station). Club members, other hams, and guests are all welcome! Come, and join us!
---
HOTARC/BARC Amateur Radio Testing
HOTARC and BARC (Baylor ARC) are pleased to offer ARRL VEC Amateur Radio testing for the general public, but at this time there is no testing scheduled for February 2020. Please check back here, or on our Club Calendar, or at the ARRL-VEC site to find our next VE test session.
At these test sessions, you can earn (or upgrade) your amateur radio license by simply passing a short multiple-choice exam. For some hints on preparing to pass your first ham radio exam, see our FAQ page.
Please bring with you to the test session, either:
For Your First License
or
For Upgrading Your License

1) Testing fee of $15 (cash only); and
2) Two current photo IDs.


NOTE: Upgrading? We must have copies, as indicated above, for our records.

For further questions, or to let us know you plan to come,
contact Linda Hynan AC5QQ by email OR by phone: 254-666-4873.
*CSCE is an official proof of previously passed FCC exam(s), valid up to 1 year. If you already have your current FCC license, then we don't need the CSCE—just a photocopy or printed Reference Copy How to get & print your FCC License
1. Click now for FCC ULS License Search.
2. Search your callsign; click it when found.
3. Click on Reference Copy link to start download.
4. Print the downloaded pdf. of the current license. But suppose, for example, you recently passed a license exam, and the FCC has not yet issued your new FCC license. If you come to test for the next higher license, we'll need a photocopy of the CSCE as proof that you have passed the previous exam.
---
HOTARC Members Meeting
HOTARC will hold its next Meeting of Members on Thursday, February 27 at 7:00 pm. The Club meets on the fourth Thursday each month at the W5NCD Workshop near the southern end of Chapel Road in far south Waco (12772 Chapel Rd, Lorena, TX). Our meetings include a few minutes of regular business, planning for upcoming special events, entertaining radio-related discussions, usually an interesting program or presentation—and, of course, plenty of friendly fellowship with other area hams!
Otherwise, do you have a question about our Club, about our amateur radio hobby, or about using your ham radio equipment? Look over our web site, and/or attend the next Club meeting—a great opportunity to get answers, or be pointed in the right direction to find an answer. Read the current HOTLINE (issued the weekend prior to the meeting) for more details about this month's meeting. Family members and visitors—especially those interested in becoming hams or joining the Club—are always very welcome!
---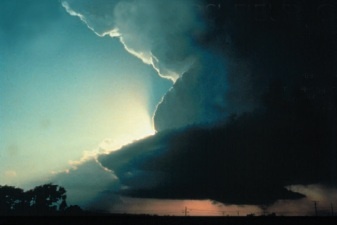 SKYWARN 2020
Make your plans to attend SKYWARN 2020 at the Cashion Academic Center #506 on the campus of Baylor University in Waco (click here for map) on Monday, 16 March, from 6:00 pm to 8:00 PM. Staff from the Fort Worth office of the National Weather Service (NWS) plans to travel to Waco (McLennan County) to present an annual severe weather training program. This year the Fort Worth NWS office is NOT offering the Advanced training—only the Basic program. NOTE: Stay alert—sessions are changing!
Click the link here for an up-to-date listing of all Skywarn sessions to be delivered by the FW office. (If you miss the Waco one, maybe you can catch a later session in a nearby county.)
FYI: The NWS and others have prepared many excellent materials—especially good, if you cannot attend Skywarn:
---
Baylor Bearathon 2020
(2020 Course info coming soon!)
HOTARC members will support the Baylor Student Foundation's annual fund-raising BEARATHON by providing radio communications support over the ~13-mile course. This year's event will be held on Saturday, March 21, 2020, running from 8 AM until 12 PM, with the Start/Finish Line at McLane Stadium. The half-marathon course, and shorter Sic 'Em 6k course, give over 2000 runners opportunity to compete for cash prizes and medals in several divisions, as they run from McLane Stadium, through the Baylor campus, into the scenic roads and neighborhoods of Cameron Park—and back. (See course map below.)
Visit the Bearathon web site for more details. Our radio operators are requested at each of the 15 aid stations (see map below). The event will happen rain or shine—except for reports of lightning in the area.

For this event, we plan to use the BARC repeater: 147.16 MHz (tone 123). NOTE: Transmitting from deep within Cameron Park usually requires more than HT with stock antenna—consider a better antenna, or use a mobile rig. Also, be prepared for backup freqs: BARC's 442.450 (tone 123), simplex 147.55, or HOTARC's 145.15 (tone 123) and 442.875 (tone 123). Station assignments will be posted below. To volunteer please contact our Special Events Coordinator, Clint Anderson AE5CA.

Remember: we are representing HOTARC and our hobby. So, look sharp, and act sharp!

Current Assignments: (Members Only: See links to print Assignments and read Emergency Action Plan.)

See also official Bearathon maps at MapMyRun with mile markers, etc.
(Hint: Use fullscreen:

or

)
---